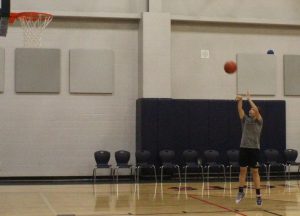 With basketball season fast approaching, consider trying out for the girl's basketball team. The tryouts begin Oct. 18 and continue through Oct. 20, after school until 5:30 p.m. in the gym. To try out, a physical must be on file and have 9-week passing grades and acceptable attendance the coaches will be verifying.
Upon your arrival to tryouts, you must have the right attire that consists of court shoes, a t-shirt, shorts and a water bottle if available. According to the weekly Patriot Nation Newsletter, if you are currently in season with another sport, you may try out after that season is over.
The coaches are very excited about the new athletes and a new year of opportunities. The girl's basketball head coach, Jessica Meador, said "I'm looking forward to having a season of working hard together on and off the court, to be better people and athletes." Although there aren't any practices before tryouts, Meador said "The girls are in athletics daily and are being evaluated on and off the court before the season starts." Expectations at tryouts may be taunting as well as unexpected but Meador added "The girls should expect to be evaluated on coachability, work ethic, knowledge of the game and skill work."
Story continues below advertisement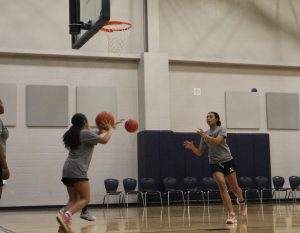 For some seniors, this may be a bittersweet experience as it will be their last year playing for VMHS.
"I'm excited but really sad at the same time." senior, Amari Watson said. "I have so much love for the game and all that comes with it, I'll just be sad to see it come to an end. I'm grateful that I got to experience it with this program and the people in it, it's just all very bittersweet," said Watson
Once the girls make the team, the first home scrimmage of the season will be Nov. 1 at 5 p.m. against Corner Stone.