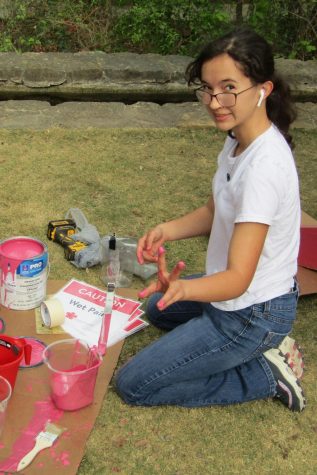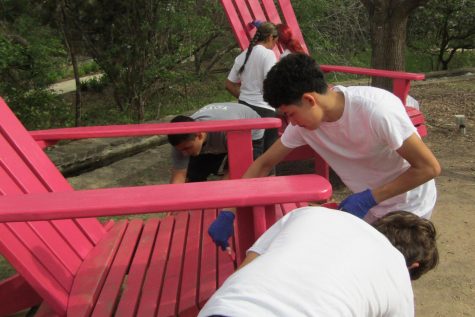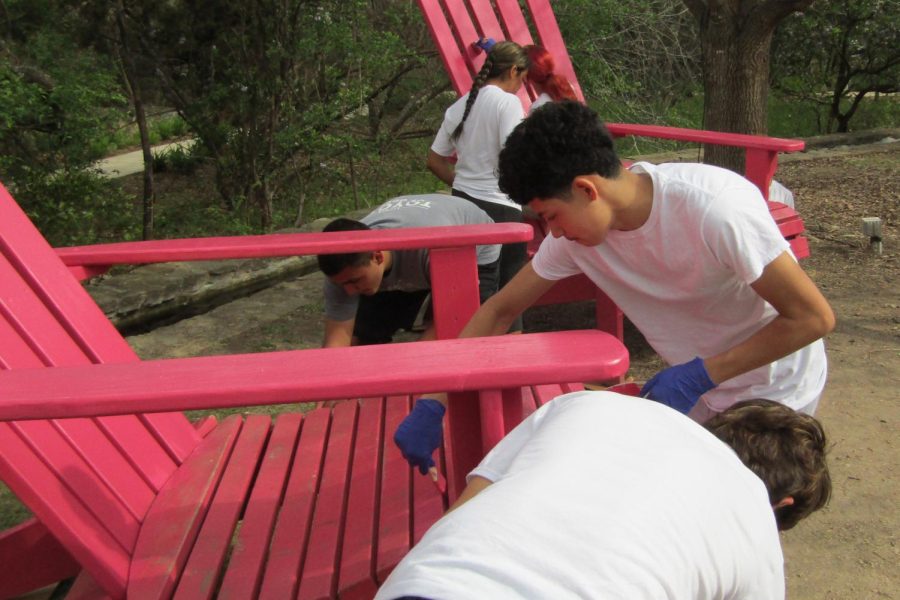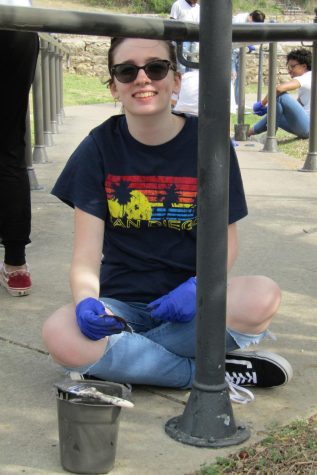 JROTC cadets from Veterans Memorial High School's Patriot Battalion worked on a service-learning project at the San Antonio Botanical Garden on March 29.  Cadets labored to clean up and touch up San Antonio's 38-acre living museum composed of plants, flowers, classrooms, research and a conservation facility.
The students repainted oversized Adirondack chairs and touched up paint on the guide rails around the park helping to restore the most frequently visited areas. "Staff were very happy to receive aid as they do not have enough staff to maintain such a large park," said retired Army Lt. Col. John Baker, JROTC senior Army instructor.  "It was a successful service-learning project."
"I think my favorite part was painting the chairs," S-1 battalion assistant Cadet Staff Sergeant Rachel Parker said. "When we were finished, we handprint-painted our white shirts. It was a great bonding experience for all of us."
Story continues below advertisement
More than 30 cadets from Charlie Company participated in the class project.  Plans are in the works for the next opportunity to service the community. In the past, Baker said the cadets have completed service-learning projects at Landa Park, Boysville and the San Antonio Food Bank.