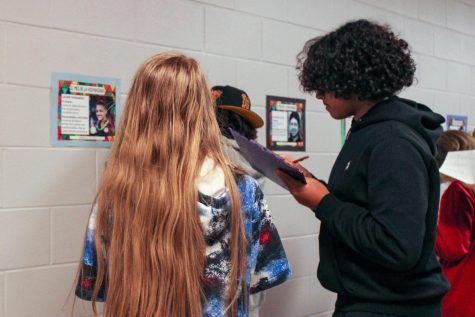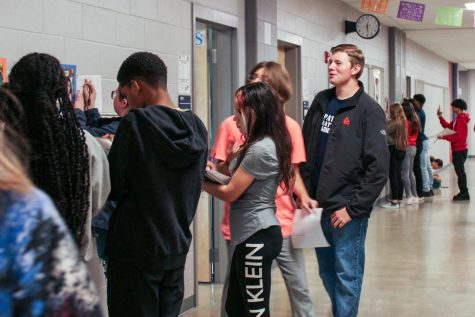 The United States is often called the melting pot, a country with many cultures. According to the 2020 Census data, 62.1 million Hispanics live in the United States, representing 18.9% of the U.S. population. Nov. 15 to Oct. 15 is known as National Hispanic Heritage month. It is a time when many Hispanic and Latino countries celebrate their culture in the U.S.
Hispanics have contributed to our nation with writers, scientists, doctors, academics, and more. Katya Echazarreta, a 26-year-old Mexican engineer, born in Guadalajara and now lives in the U.S., recently made history by becoming the youngest woman and the first Mexican to travel to space. According to the Latin American Post, Space for Humanity (SFH) chose her as the organization's first astronaut ambassador. Echazarreta was selected from more than 7,000 applicants from over 100 countries to be able to travel on Blue Origin's NS-21 flight. It took off on June 4, 2022, at 8:26 pm from west Texas, 25 miles north of the town of Van Horn, for a 10-minute trip.
Here at Veterans Memorial High School, we want to celebrate those people that help us represent the culture and achieve what's deemed impossible. Pamela Arevalo Thompson, the library media specialist, has made a podcast with the help of the media team to talk about Hispanic books. Their first podcast aired on Sept. 23 and spoke of the book "I'm Not Your Perfect Mexican Daughter" by Erika Sánchez. More episodes will be coming out about the books "Once I was You" by Maria Hinojosa, "Cuba 15" by Marie Osa and "Mexican White Boy" by Matt De La Pena.
"It is important to highlight all groups, especially here in south Texas. We are not just Mexicans but many different people," Thompson explains. "It is important for people to be seen, heard, valued and understood," Aside from the books, the music and dancing she adores, mostly mariachi and texano, reminds her of her childhood.
The VMHS Spanish classes gallery walked around the hallway, looking at pictures of famous people and listening to daily songs that showcased different Hispanic musicians.
Story continues below advertisement
"It's important to see new faces and learn about Hispanic people and their culture," said Amber Maldonado, VMHS Spanish teacher, "not only learning the language but showcasing music, art and talent that's overlooked is the main focus of these classes." They want to get over the stereotypical ideas of the different Spanish-speaking countries and show that the people in these places are not the same and how they seem besides Spanish speaking.