A disruptive series of events occurred at Veterans Memorial High School in early September, putting students and staff in a condition of uncertainty and frustration.
It all started with a break in the SAWS  main water line on Sept. 8. The scenario was considered a minor annoyance. Miguel Gonzales, assistant principal, cited San Antonio Water System as saying it would be a 15 to 20-minute resolution. However, these minutes turned into hours, producing a major disturbance due to the lack of flowing water.
The problem went beyond hydration and lack of restrooms. The school's air conditioning depends on water; the environment inside became increasingly uncomfortable without it.
Story continues below advertisement
SAWS attempted to create a bypass as a temporary solution to keep things functioning. At first, it worked but quickly failed, forcing the district to make the difficult decision to send students home early. Students found Friday particularly grueling due to the heat and wished they had been sent home early.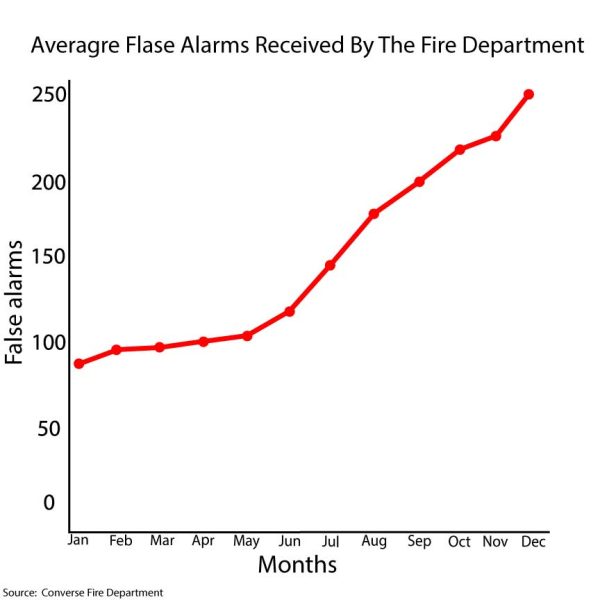 Pulling up to school on Monday offered no relief.  Sept. 11 offered another surprise. Workers in the boiler room inspected the system to verify everything worked when they accidentally triggered the fire alarm. Everyone had to evacuate the premises, which added turmoil and frustration. For the students, these events led to a mix of emotions. Michelle Hernandez, a junior, stated that she was confused by the alarm and assumed the fire alarm "was just another drill."
These events created a challenging start to the school year, testing students' and staff's patience and resilience. But now, with all the issues sorted out, we can return to our normal schedules.