The students at VMHS showed off their mums in all shapes and sizes during Homecoming spirit week. Mums were blooming like bright stars in the night sky with all the colorful ribbons and sparkles everywhere.
According to an article by Julie Jones on texashighways.com, a Texas travel guide, mums were introduced in high schools around the 1930s. The mum tradition is being passed down to today's generation and they are keeping the homecoming mum's spirit alive.
As seniors in their last year of high school, their mums are all white with several decorations, including silver ribbons, bows, feathers, glitter and the stuff that represents each of their extracurricular activities. Many include pictures that represent loyalty and devoted love. The all-white design sets the seniors apart from the other class.
Story continues below advertisement
"I believe my mum shows who I am. It is my last year. It is white out and super cute," Natalia Ortega said, senior.
The guys wear their mums fit around their arms as part of the tradition.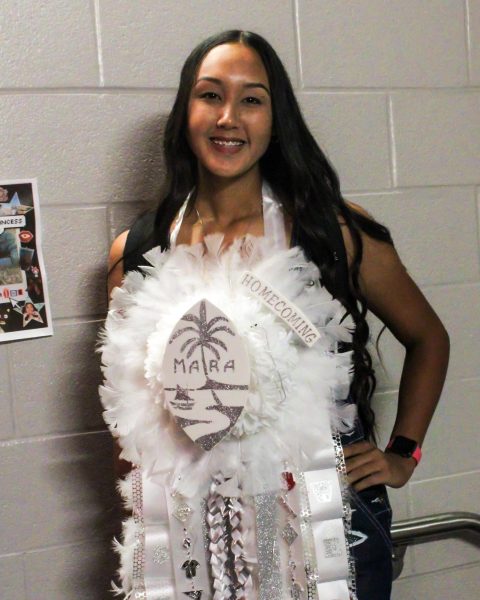 "I think wearing a mum is a great way to show school spirit and make the school day that much greater. Also, with it being my last year, I wanted to make this Homecoming memorable," said Cimara-Lei Wessling, senior.
The Patriots will forever continue the mum legacy.