As the final year hits for the VMHS seniors, they are allowed to leave a little bit of them behind in the student parking lot. Seniors painted their parking spots with characters, designs, or logos. The painting of parking lots is one of the many special events that allow seniors to enjoy their last year of high school before moving on to college and adult life.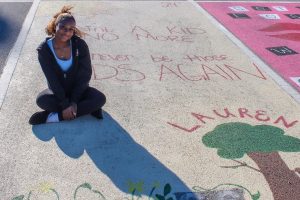 As the seniors arrived, the colors began to flood complementing the creativeness of the seniors. When asked about the inspiration for his parking spot, Anthony Arreola said, " I chose Tow Mater for my spot because I wanted something from my childhood to for me to remember and because it's Tow Mater."
     As the Texas heat continued to ramp up, the parking lot began to be transformed with all the amazing ideas laid out on the asphalt. As the afternoon approached, the seniors got to put the final touches on their spots and look at the masterpieces they created.
Story continues below advertisement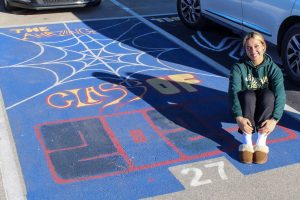 This event is more than just something for fun, it is an event that allows our seniors to celebrate their journey together and showcase the talents of the seniors.  With their spots finished, they will be able to look at their spot when getting to school and leaving and have a lasting memory of their high school life. The senior parking lot painting is a tradition that the seniors enjoy before reaching their last day as high school seniors and moving on to living great lives.