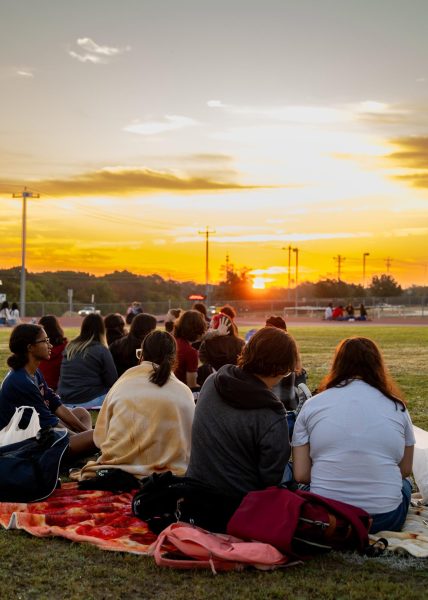 This past Friday the VMHS seniors gathered on the football field to watch the sunrise with their fellow seniors. Many seniors watched the breathtaking view of the sunrise with their friends and enjoyed donuts. This event marked another event in the senior's to-do list of all the events they will enjoy before graduation.
As seniors made their way from their vehicles to the football field with their blankets, they saw the sun light up the sky with beautiful pink and gold hues. They enjoyed the view while looking back on the memories that they had made in their long but fast academic journey. Alexander Lopez said, " I just can't believe how fast high school has already gone by. It feels like it was just yesterday when I was a freshman." This event is a tribute to the tight kite bonds built throughout all the tough years in high school among friends.
Many friends shared hugs and laughter as they got together to take a group picture with each other. Many seniors made new memories that will last a lifetime and be etched in their hearts forever. While the sky radiated with the dawn glow, the field radiated with the smiling seniors, knowing this would be their final year. Eager to graduate, seniors will continue moving closer to the May date, united with friendships and looking forward to a bright future.
Story continues below advertisement