Red Ribbon Week is coming up from Oct 23 through Oct 31, highlighting the importance of a drug-free lifestyle. This worldwide awareness started back in 1985, and according to Redribbon.org, the Red Ribbon has touched the lives of millions of people around the world in response to the murder of DEA Agent Enrique Camarena, which angered parents and youth in communities across the country. They began wearing Red Ribbons as a symbol of their commitment. Since this devastating loss, people worldwide have shown their support each year.
VMHS is showing its support for Red Ribbon Week this year with dress-up days announced by STUCO. Monday starts with red out, Tuesday will be jersey day, "Team up against drugs," Wednesday will be a western day, "Don't get roped into drugs," Thursday will be the neon day "Too bright to do drugs" and finally Friday will be camo day "Stay undercover, not under the influence."
Stucco continuously comes up with creative ideas for our spirit weeks and events.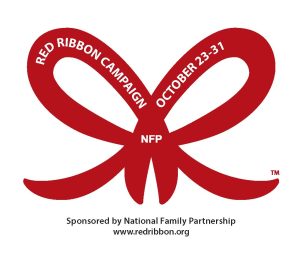 "We wanted to pick themes that were exciting for students to participate in but also include a message about drug awareness or being drug-free," Kevin Mcburnett, STUCO sponsor and AP Human Geography teacher, explained."
The counselors have also planned activities and incentives to help students be more involved in this campaign.
Everyone is encouraged to participate in a beautiful cause and act of kindness to spread awareness.