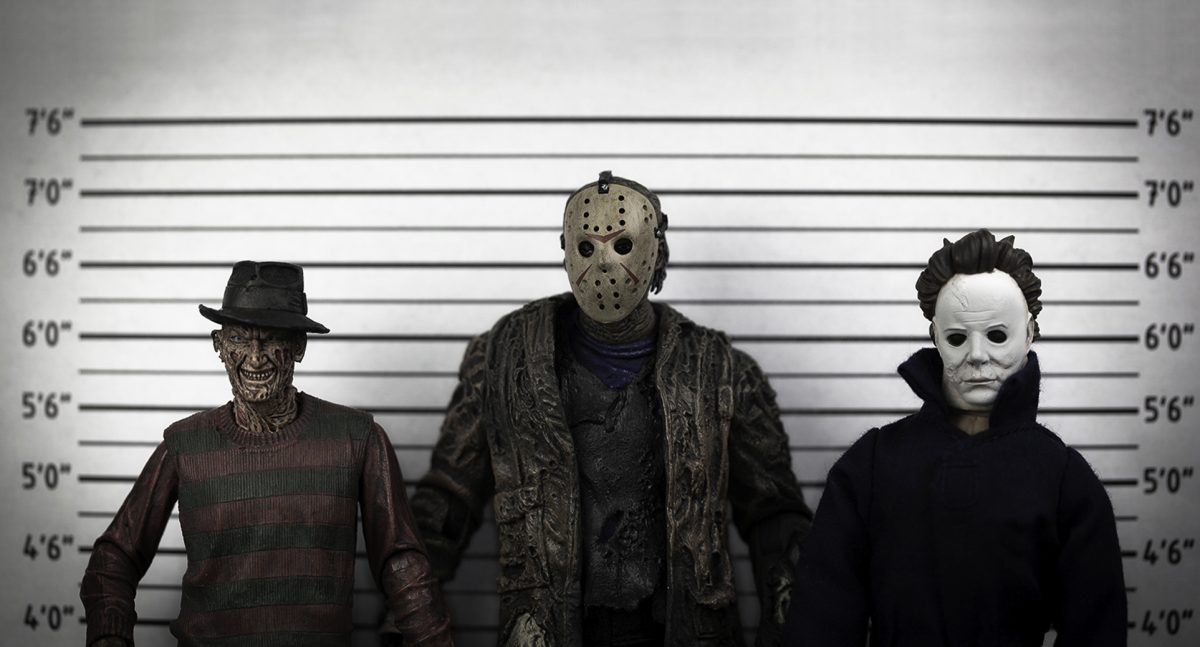 Get ready to embrace the spookiness of October with our top 10 list of horror movies! As the leaves change color and the night grows longer, it's the perfect time to snuggle up with a blanket on your couch and binge-watch bone-chilling films that will send shivers down your spine. From unexpected visitors showing up at your door to Michael Myers terrorizing the little town of Haddonfield, these movies are guaranteed to make your hair stand. The best horror movies of all time should be treated as treats, not tricks. 
Get Out (2017)
If you're looking for a mind-bending, psychological horror movie, Jordan Peele's "Get Out" is the movie for you! This 2017 thriller tells the story of Chris, a young African-American man who
visits his white girlfriend's family for the weekend only to uncover a sinister secret. "Get Out" explores the theme of how scary racism can be in a very unique way. The less you know about the movie, the better it is. The surprising aspect of this movie is what truly makes the movie fun to watch. Jordan Peele's films have always been mysterious. He always does an excellent job of making the audience look deeper into his films to understand the message and meaning he's trying to spread.
The Strangers (2008) 
Bryan Bertino's "The Strangers" is a terrifying, heart-pounding thriller. This movie is a must-watch. It tells the chilling story of a young couple who is terrorized in their secluded vacation home by three masked strangers. The atmosphere of the movie makes it incredibly eerie and very suspenseful. Being stranded in the middle of nowhere with no help is truly gut-wrenching, after one watch of this movie I guarantee you will definitely want to get up and double-check if your doors are locked.
Story continues below advertisement
Halloween (1978)
John Carpenter's masterpiece, "Halloween" kicked off a new era for horror slashers. This iconic movie introduced the world to the emotionless serial killer Michael Myers. Set on Halloween night, this film follows as Myers terrorizes a group of teenagers in the small town of Haddonfield. With its suspenseful atmosphere and cinematography, this classic is the perfect choice to get your spooky season right. 
Sinister (2012) 
Scott Derrickson's "Sinister" is a supernatural horror film. The story follows Ellison Oswalt, played by Ethan Hawke, as he moves his family into a new home. He discovers a disturbing series of home videos that reveal a dark mystery. Sinister has plenty of plot twists throughout the movie, and its suspension and darkness, along with its jumpscares, will give any horror fan a fun time. This movie will have you wonder what's lurking in the shadows.
The Texas Chainsaw Massacre (1974) 
Directed by Tobe Hooper, "The Texas Chainsaw Massacre" is known for its raw and disturbing terror. "The Texas Chainsaw Massacre" follows a group of friends who encounter a family of cannibals led by the iconic Leatherface. This movie takes place in rural Texas and has a lot of gruesome scenes. This movie will keep you on the edge of your seat, and after many decades, this movie is still very chilling and influential and will provide you with plenty of suspense and keep you up all night.
The Blair Witch Project (1999) 
Daniel Myrick and Eduardo Sánchez's supernatural horror film, "The Blair Witch Project," is a horror movie that follows three young film students who go out to Burkittsville, Maryland, to produce a documentary about the Blair witch. This movie has many scenes that make you jump out of your seat. The Blair Witch Project is a found-footage horror film that allows you to view the movie from a different perspective. This movie uses black magic to explain the spirit.
The Shining (1980)
"The Shining" is a 1980 horror film directed by Stanley Kubrick and based on Stephen King's 1977 novel The Shining. The movie follows Jack Torrance, who becomes a caretaker at an isolated hotel in Colorado, trying to cure his writer's block. Jack moved in with his wife Wendy and son Danny, who has psychic premonitions. As Danny's visions get more and more disturbing, Jack falls into a homicidal maniac terrorizing his family. The Shining is a classic psychological horror film that should be on everyone's horror watch list.
Hereditary (2018)
Objectively one of the scariest horror movies out there, Ari Aster's Hereditary is a horror film that follows a grieving family that gets haunted by a demonic spirit after the death of their secretive grandmother. This film will have you jumping and covering your eyes with the many extremely dark scenes throughout the movie. If you want to watch horror movies that will leave you thinking about it, this may be the one for you.
The Conjuring ( 2013)
Directed by James Wan, "The Conjuring" is one of the few horror movies that is actually based on a true story. Paranormal investigators and demonologists Lorraine and Ed Warren are called to the Perron house, where the Perrons and their five daughters live. The Perrons had recently moved into a secluded farmhouse where a supernatural presence had made itself known. The manifestation started small, but as in every horror movie fashion, the events escalated relatively fast. This movie will have you on the edge of your seat watching the demon terrify the Perron family.
The Exorcist (1973)
Directed by William Friedkin, the Exorcist is one of the most horrific and profitable horror movies ever. The Exorcist loosely follows actual events. The Exorcist follows a single mother's struggle to save her daughter from a mysterious ailment, later revealed to be demonic possession. This film has many scenes that will keep you screaming in your seat.