Homecoming week was Sept. 11-15. Let's reminisce about all the hard work and fun times that went into making this memorable week.The week started off with STUCCO Spirit Week, starting on Monday with ¨The Magic of Disney." Many students and staff dressed up as their favorite Disney characters.
Tuesday was ¨Barbie vs. Oppenheimer ̈ and the hallways were filled with Barbies, Kens, scientists and "Barbenheimers."
Wednesday was ¨Dress as a famous movie duo.¨ Students dressed as Mario and Luigi, SpongeBob and Patrick, and the Math department dressed as the emotions from Disney/Pixar's Inside Out.
Story continues below advertisement
Thursday was ¨Back to the Future. ¨ Students and staff put on their best 80s outfits. There were rockstars, neon leggings, and fishnets.
Friday was ¨Patriot Day¨ and everyone showed their patriot pride with our school colors, mums, and their faces painted for the game.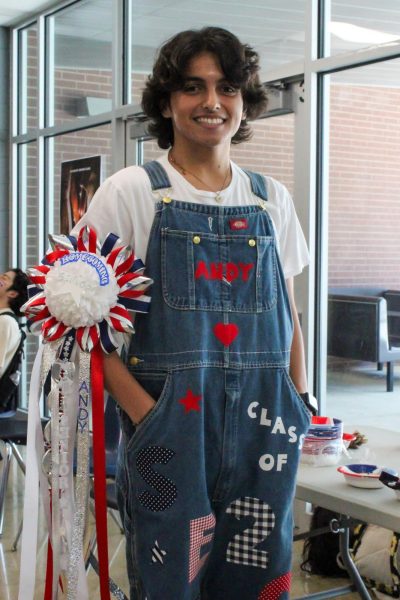 Homecoming day began with the students wearing their beautiful and creative mums, followed by the seniors' decorative pants to celebrate their last homecoming. Later in the day, the band paraded throughout the halls, followed by the boy's varsity football, cross country, student council leaders, cheer, girls basketball, coaches, softball and volleyball.
In the gym on Homecoming evening, the Junior Varsity and Varsity girl's volleyball teams played against Seguin.  JV won their match.  However, the varsity lost.
Over at D.W Rutledge stadium, varsity football took on Canyon Lake High School.  Halftime brought out the nominees for the Homecoming court and the announcement for Homecoming Queen and King. The winners were seniors Cimara Lei Wessling and Samuel Sutton.
"When my name was announced, I was super excited. Never would I have imagined a moment so special and amazing," Wessling said. "I truly couldn't have done it without my friends who nominated me and, most of all, everyone who voted for me. A huge thank you to them and God Bless you all. A high school memory I'll never forget!!"
"My brother told me to have the best senior year for him. So, most things in school, like running for Homecoming King, are for him," explained Sutton.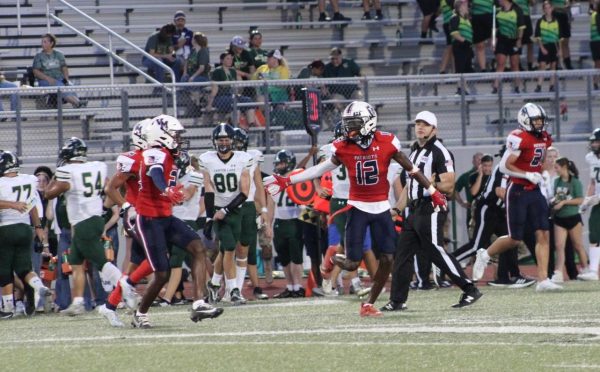 A wonderful post-show entertained the crowds, with the band performing an excerpt of the competition show while the Liberty Belles and the Color Guard took to the field with their dance routines.
At night's end, our Varsity football team won victorious against Canyon Lake, 50 – 43.
The next day, Sept.16, was Homecoming. Everyone put on their absolute best outfits for the dance. The theme was "Hollywood Red Carpet." Students danced their hearts out to eclectic arrangements such as "In My Feelings, Cha Cha Slide, You Belong with Me, Tennessee Whiskey, Footloose and The Macarena."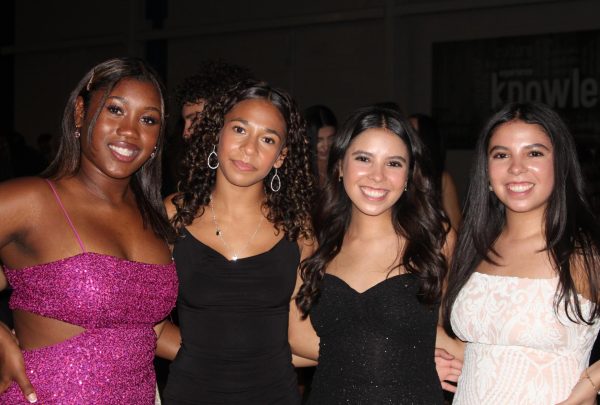 Homecoming Week is always eventful at Veterans Memorial High School and 2023 did not disappoint.